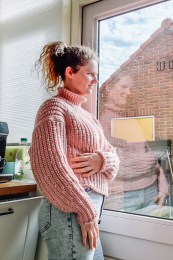 Navigating sustainable entrepreneurship feels daunting? Wondering how to align profit with purpose?
Starting a business with sustainable practices can feel like venturing into uncharted waters. Where to start? How to make sure this becomes a success? These questions hold you back and as a result your business is suffering.
What does it cost you to lose a competitive edge? As eco-conscious consumers rise, are you prepared to see potential clients choose competitors who champion sustainability over businesses that don't?
How sustainable is your long-term growth strategy? Without incorporating sustainable practices, are you risking missing out on collaboration opportunities, partnerships, or grants that prioritize sustainability?
How much is your brand's reputation worth to you? In an era where reputation is everything, can you afford the backlash of neglecting your environmental and societal responsibilities?
Not taking action is costing you a great deal