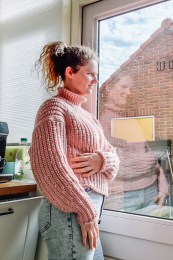 Being stuck in your own head is rough
You own a business and work alone or with a small team. You try to get new clients but you overthink almost everything you do. How much time and potential clients is overthinking everything in your business costing you?
How many social media posts or decisions have taken twice as long as they should because you try to make it perfect in your head?
How many clients have you not reached because your social media post needs to be perfect before you post?
Do you avoid networking because you don't know what to say and meeting people tires you? How many clients haven't found you because you are scared to be in the spotlight, scared to show your face on video?
If this is you, it is likely you are introvert or a highly sensitive person.
Forcing to be someone you are not can be costing you a great deal