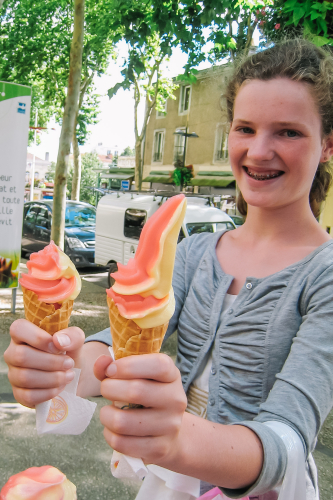 Why I started this business
I am 11 years old, just a little girl, when my parents decide to start with foster care. Before that we were a family of 3, the Dutch version of a traditional family.
At that moment I truly believe I will finally get a little brother or sister. Reality catches up fast. We play together, we fight, but most of all I am doing my own thing.
I look at my parents and see that it's important to contribute, to support people who have different opportunities than I have. But the situation at home is not fantastic...
To make sure I am not confronted with all that, I take lessons in piano and vocals and spend as much time as I can with horses.
It is no surprise to me that right now I 'own', a rescue dog from Romania, Elmo, and a Dutch warmblood horse, Lina. I say 'own' because I don't think you can really own an animal, I am just the caretaker.
I love to spend time with them by myself. I need time alone to recharge and I have always done that with horses.
As I grow up, I have to choose a study program at the university and