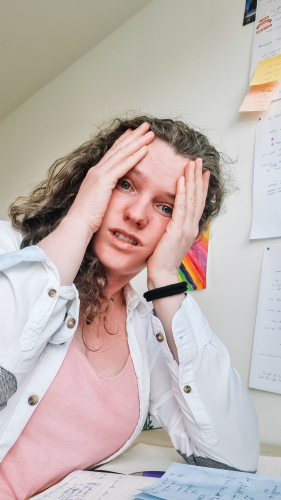 Are you an introvert entrepreneur struggling to overcome self-doubt and imposter syndrome?
Are you wondering if you are worthy of the business you have, the things you do? Do you feel like it is a never ending struggle to put yourself out there?
Show your face online, posing for marketing photos, or even talking to a camera... it scares the shit out of you
And if it's not being visible then doubts come into you mind when you want to launch something new, do things a little bit different than you used to.
You have tried everything but nothing seems to work, self-doubt is always there... And it is not doing you any favors in your business.
Bold moves are too scary, and you feel stuck at status quo.
You think "Am I worthy? Am I good enough?"
And you know it is time that stops. It is time for you to deal with that huge obstacle called imposter syndrome.